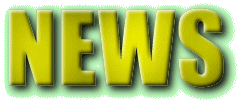 world
5/7/99
Games publisher GT are apparently up for sale after posting full-year losses of £31.3 million
Meanwhile Eidos are going into Game Boy Color publishing after a deal with Japanese games company Enix. Whether this will mean a laughable version of Tomb-Raider-in-your-pocket or not remains to be seen...
Microsoft are working on a 'Game Manager' which will allow parents to ban children from access to PC games featuring explicit language, violence or sexual content
The world is thrilling to the news that Mario Artist is set to appear on the Nintendo 64, as opposed to the 64DD add-on (DD standing for 'Dead as a Dodo', presumably). Whoo.
Top PC game this week is Alien Vs Predator. PlayStation users are driving Driver. N64-types are into Star Wars: Episode 1 Racer. Still.
20/6/99
Hitting back after the Next-Generation PlayStation announcements from Sony, Nintendo have announced Dolphin, their forthcoming successor to the N64. At the recent E3 consumer electronics show in Los Angeles Nintendo stated that it would be launched worldwide in late 2000, and use DVD as its primary storage medium. It's strongly rumoured, however, that there is no chance at all that it could be available before 2001 and they are simply trying to steel Sony's thunder. Nintendo have formed a $1 billion deal with Matsushita (parent company of well-known brand Panasonic) to produce the console, as well as a partnership with IBM who are providing the CPU, which is claimed to be a development of existing PowerPC chips running at 400MHz and using 0.18-micron copper chip technology. Nintendo have not yet shown any technology demos of the system, however, unlike Sony who impressed virtually all a few months back with their PlayStation 2 demonstrations.
If you fancy developing for the next-generation PlayStation then you'd better start saving - development kits will cost $20,000 apiece, despite using Linux as an operating system
Sega announced losses of $378 million for 1998, contrasting with Sony Computer Entertainment's operating profit of $1.1 billion and Nintendo's predicted financial year-end profits of $1.3 billion.
Not much of a loss to humanity, but it seems the PocketStation playable memory cards (with a tiny screen and keypad) for the PlayStation may never see a release outside Japan (although it's not clear if this rumour is true or not)
Square have confirmed they're working on Final Fantasy IX for the current PlayStation - not the next-generation version
Proving just how (un)cool PC gamers are, best-selling PC game this past week has been Star Trek: Birth of the Federation. PlayStation owners chose Grand Theft Auto: London 1969 whilst N64 people were playing Star Wars: Episode 1 Racer.
18/5/99
MicroSoft and Konami have agreed a deal to publish each other's games on other platforms. Konami will publish MicroSoft games on the PlayStation, Nintendo 64 and Dreamcast, whilst MicroSoft will bring Konami games to the PC, which may include titles such as Metal Gear Solid, Silent Hill and more.
23/4/99
Sega have finally confirmed details of the European Dreamcast launch. Retailing at £199 it is due to go on sale on September 23rd, featuring the console, a demo disc and one controller. Dreamcast is their newest games console. US owners get the machine on the 9th September instead, at $199. Meanwhile Sega have signed a £12 million deal to have their logo on top UK football club Arsenal's shirts
Sony may not have stopped Bleem! (see 9/4/99 below), but they've now finally succeeded in obtaining a temporary suspension order on sales of Connectix's Virtual Game Station software. The software lets you run PlayStation games on Macintosh computers. The order does not affect the sales they have already made
Nintendo have announced they will never release the long-awaited 64DD, the data storage add-on for the Nintendo 64 console, now widely perceived to have been a failure (in my opinion because of the horrifically expensive games!)
Australians will soon be faced with rendered images of Lara Croft saving the world and then recuperating her energy by drinking Lucozade. Wahey.
Adventure gore-fest Resident Evil is being ported to the Nintendo Color Gameboy. Oh dear...
No surprise that the top of the PlayStation sales chart is occupied by Ridge Racer Type 4. The best-selling Nintendo 64 game is still FIFA 99, and Championship Manger 3 remains at the top of the PC chart
9/4/99
After failing to stop an Apple Mac software emulator for the PlayStation, Sony also appear to have failed in preventing the sale of Bleem!, a PlayStation emulator for the PC which uses none of the PlayStation's copyright BIOS (operating system). Bleem! only needs a Pentium 166 to run PlayStation games acceptably, and if you spend about £15 to register it it will take full advantage of 3D graphics cards to make games look much better than they ever did before!
Meanwhile Sony's efforts to prevent any emulation of the PlayStation have this week resulted in highly-established emulation site Dave's Classics being totally closed down (with the exception of an angry messageboard area). It's not quite clear why yet.
Eidos are about to release a £15 budget version of Tomb Raider 2 called Golden Mask which features five new levels. A one-level demo is released on the 22nd of April
3dfx have decided to launch their own brand of PC 3D-card add-ons, having previously restricted themself to the chipsets that drive many 3D cards. 3dfx's latest Voodoo3 cards will be available in the next few weeks at around the £150 mark
Charts-wise, Metal Gear Solid is still the PlayStation number 1, FIFA 99 is doing the business on the Nintendo 64 whilst PC folk are playing Championship Manager 3. Biggest near release is Ridge Racer Type 4, due out next week on the PlayStation
5/3/99
A couple of days ago Sony finally announced the long-awaited specification of the next generation PlayStation. It may not have a name yet but it does have a stunning specification list, including full backwards-compatibility. The whole thing is centred around a 128-bit CPU running at 300Mhz. It comes with 32MB of Rambus memory with 3.2Gb bandwidth and floating-point unit with a performance of 6.2 GigaFLOPS. In addition to all that there are two vector processing units and MPEG2 decompression abilities.

The graphics processor runs at 150Mhz with a 48GB/second transfer rate to DRAM, and 32-bit Zbuffer. More effects hardware is supplied, with bump-mapping, alpha-channels, tri- and bi-filtering, anti-aliasing and multi-pass processing, and even the hoped-for bezier curve renderer is in there, so designers no longer have to approximate curved surfaces.

The sound is 48-channel ADPCM at 44.1 or 48kHz. Input and output is controlled using the same chip as is used for the current PlayStation CPU (and which is also used for the backwards compatibility!), and it's even compatible with all existing PlayStation controllers! There are various standard hardware connection protocols, including Firewire and PCMCI, and on top of all this the console comes with a DVD-ROM drive. It's not confirmed that it will be able to play DVD movies but it does look very likely that it will.

And it's due out in Japan at Christmas. So it will probably premier in the UK sometime around the end of summer 2000.

Whoo!
21/2/99
PlayStation Final Fantasy 8 has broken all sales records on its release in Japan - expect a UK version to follow sometime in the year 2000
Rumours persist about PlayStation 2, but it's still at least half a year away in Japan - much more in the UK. Apparently it will be able to render curves using a built-in curve-to-polygons distance model
Metal Gear Solid is due out in the UK at the end of the week - it's an incredibly good PlayStation game; well worth buying! You really must use a Dual Shock pad to get the full effect, though...
Gran Turismo 2 is on the way - the sequel to the stunning PlayStation racing game looks like being even better
Bad reviews of the N64 South Park game have led to it being delayed for release on the PlayStation - could it be about to be improved?
After being pulled back from Krisalis after development 'problem's, PlayStation Carmageddon is due out in the UK around Easter time
19/8/98
Rumours persist (including from rivals Sega) that Sony will announce their successor to the PlayStation this summer - SCEI [Sony] President Teruhisa Tokunaka has revealed that the PlayStation 2 may feature a DVD drive, giving it a minimum of 4.7Gb of storage space and up to a possible maximum of a staggering 17Gb!

A new pocket console is on its way - the NeoGeo Pocket. But, surprisingly, it's only black and white, presumably to conserve battery life and reduce costs; it's big pulling-feature is compatibility with Sega's new DreamCast system. By inserting a connecting cable between the two units gamers can play head-to-head, using the NeoGeo's 16-bit processor. Whether it will be released outside Japan remains to be seen.

Movies: Paramount Pictures have said that there will definitely be a Tomb Raider movie, featuring the adventurous exploits of the game's well-endowed heroine, Lara Croft. Meanwhile, pitches based on the Command and Conquer war games are being presented to Hollywood studios, and there is some possibility of a Resident Evil movie, based on the PlayStation horror games.

One of the big launch games for the PlayStation was Ridge Racer - the fourth sequel is now on its way from Namco, currently called Ridge Racer Type 4 and due for release in the UK around Autumn 1998. The main addition to the earlier games is the addition of a Grand Prix mode.

25/6/98
Sega are to release their first PC game which is not a port of either a console or arcade game. With the working title of Emperor, the game is a realtime strategy set early this century. Sega intend this to be just the first in a line of original PC products.

Sony's latest sales figures show that they intend to sell their 50 millionth Playstation within a year. Current international sales have already reached 32 million.

Spice World, the game, is now finally out on Playstation release. First reports suggest the game is limited but fun - you must teach the girls to dance and sing in time, and help mix some of their songs.

Ex-Acorn games saviour, Krisalis, have been dropped as developer of the Playstation port of bloody car game Carmageddon due to quality-control problems.

Console costs are dropping in the USA. Both Nintendo 64s and Playstations can be bought for the US equivalent of around £80. Sony in the UK have no plans to cut prices.

4/6/98
SquareSoft have officially confirmed that they are working on a sequel to their worldwide smash-hit Final Fantasy VII, imaginatively called Final Fantasy VIII. Japanese gamers will be able to play a demo of FF VIII if they buy forthcoming RPG (Role Playing Game) Brave Fencer Musashiden, with the full release due for late this year and apparently "certainly" by March 1999. If FF VII is anything to go by, it will be years before we see an English-language version of the game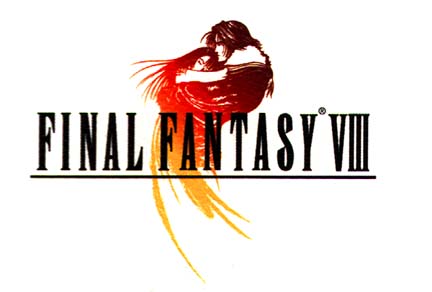 Sega have finally revealed their new games system, DreamCast, replacing the mostly unsuccessful Saturn. Due for release in Japan late this year, it will be late 1999 at the earliest before a UK release appears. Based on a 200MHz Hitachi SH-4 processor, it's been claimed that the console is four times more powerful than an Intel Pentium II (how they arrive at this conclusion I'm not sure). The system used Microsoft's cutdown Windows CE operating system with DirectX - this is intended to make it easy to port games from the PC to the system and vice-versa. After the notoriously difficult to program Saturn system, this may encourage more software developers to publish for the DreamCast

After years of rumours, Nintendo have finally announced both release dates and pricing for a forthcoming colour Game Boy console. Updating Nintendo's massively successful portable games machine nine years on, the release on November 23rd this year will be at $80 (US dollars). A UK version should follow a few months later. Backward compatible with all existing Gameboy games, the new console allows a staggering 56 colours to be displayed...

The DD64 was the device that was supposed to allow the Nintendo 64 to overcome the hadnicaps its lack of CD gave it - the lack of space to store data. Later Nintendo revised the specs to allow it to store large quantities of data, which was supposed to make it unique in gaming terms (although this ignored the fact that PCs are already able to do this). Now it is looking more and more unlikely that the upgrade will be released at all - Nintendo have confirmed there will be no release this year, and even a 1999 release is looking unlikely. And by 2000 Nintendo will probably be onto a newer console!

Sony recently revealed a range of intelligent memory cards for their PlayStation console. Extravagantly terming them "PDA"s (Personal Data Assistants) they are similar in design to 'Tamagotchi'-type electronic creature nurturing games, which is in fact what they are intended to be used for - to nurture in-game characters for later use on the full console. A UK release now looks more likely following Sony's confirmation of a Spring 1999 release in the US.

---
...this page last updated: 29/12/00...
...back to the top...